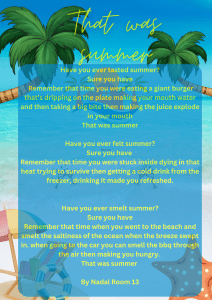 This was one of my favourite writing designs ever! its because of the bright colours and designs.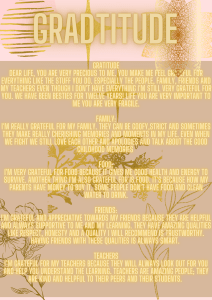 My writing is about what we are great full for and the things I am talking about are family, food, friends and last but not least my teachers. Enjoy my writing!
For this cyber smart challenge we had to guess what people like by pictures, for the last slide we had to pictures of what we like.